Costo fined $19 Million For Trading On Tiffany's Name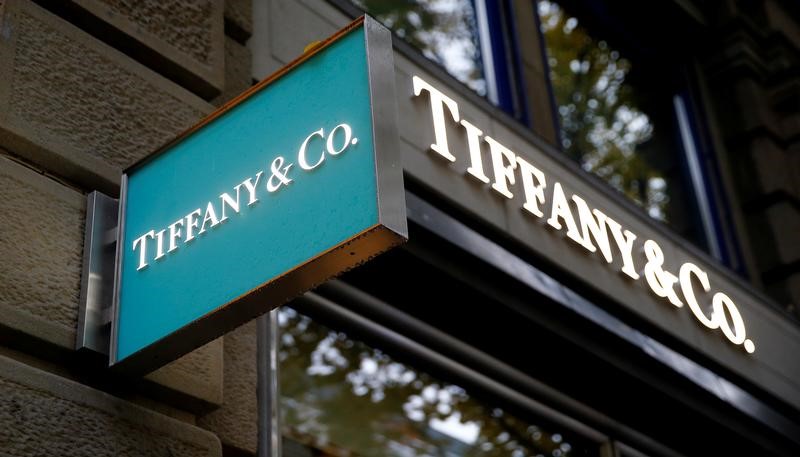 Costco's fleeting engagement with the Tiffany trademark has proven to be a costly one. A federal judge in Manhattan ruled yesterday that the Issaquah, Wash.-based warehouse club must pay the Fifth Avenue-based lapidary $19 million and change for infringing on its trademark by using "Tiffany" to describe some engagement rings it was peddling.
"U.S. District Judge Laura Taylor Swain said Tiffany deserves $11.1 million, plus interest, representing triple the lost profit from Costco's trademark infringement, plus the $8.25 million in punitive damages awarded by a jury last October," writes Reuters' Jonathan Stempel."
"The Manhattan judge also permanently barred Costco from selling anything that Tiffany did not make as 'Tiffany' products, unless it uses modifiers suggesting that the products have, for example, a Tiffany 'setting,' 'set' or 'style.'"

The 2015 jury verdict Swain referred to "found that Costco had received a profit of $3.7 million from falsely using the Tiffany brand, rejecting Costco's argument that the word 'Tiffany,' with reference to a ring's setting, had become a generic term, like Popsicle or Dumpster," writes Travis M. Andrews for the Washington Post.
"The case began in 2012 when a shopper wearing a Tiffany ring noticed advertisements for 'Tiffany' rings at a Costco in Huntington Beach, Calif., being sold for several thousand dollars less than they would by Tiffany," reports Andrew Denney for New York Law Journal. … "The practice of using 'Tiffany' as a standalone term in store signage had been in place since about 2007."
Costco will appeal. It issued a release calling the decision "a product of multiple errors in pretrial, trial, and post-trial rulings." Its arguments hinge on its assertion that "the diamond ring in question had a pronged setting style that is commonly known as a 'Tiffany' setting. Costco intended that the word Tiffany in its signs convey only that the rings had this style of setting — not that the rings were Tiffany & Co. brand rings."
But, as NYLJ's Denney relates, "Swain said that Costco salespeople described rings as 'Tiffany' rings and that, prior to trial and during testimony, Costco's upper management displayed 'at best a cavalier attitude' toward the store's use of the word Tiffany."
As for their crying "poor us," Swain "also dismissed Costco's argument that the financial award to Tiffany was legally excessive," points out Kevin McCoy for USA Today. "'Costco is a large corporation' that in 2014 reported 'annual sales of over $113 billion' and '$2.4 billion in profits,'" she wrote.
"'Tiffany has never sold nor would it ever sell its fine jewelry through an off-price warehouse retailer like Costco,' the lawsuit said," writes Christina Caron for the New York Times. "With the exception of Tiffany's limited collaboration with Net-a-Porter, Tiffany jewelry is available only at Tiffany stores, a Tiffany spokesman said in an email" to Caron yesterday.
"Tiffany said in a statement that the decision 'validates the strength of the Tiffany trademark and the value of our brand, and most importantly, sends a clear and powerful message to Costco and others who infringe the Tiffany mark,'" reports Danielle Wiener-Bronner for CNN Money.
"'We brought this case because we felt a responsibility to protect the value of our customers' purchases,' the company added. 'It is critically important that the Tiffany name not be used to sell any engagement ring that is not our own.'"
"Jeffrey Mitchell, lead counsel for the jewelry company, added that 'this has been a long, hard-fought battle to vindicate Tiffany's rights,'" Wiener-Bronner continues.
"Reportedly, the initial lawsuit only concerned about 2,500 rings. But in defending its interests, Tiffany & Co. is also standing up for the fine jewelry industry at large, which has struggled in recent years to command consumer attention in an oversaturated luxury market," comments Forbes contributor Rachelle Bergstein.
"In the diamond world, one of the chief concerns has been the issue of consumer confidence, and the importance of accurate product labeling and crystal-clear stone grading at a moment when huge variations in quality are available," she continues.
As in gemology, so too in confectionary — at least as far as the law goes. In case you were wondering, Costco Kirkland Signature Jelly Belly Gourmet Jelly Beans are not facing a similar fate. The retailer has a co-branding licensing agreement with the Fairfield, Calif.-based Jelly Belly Candy Co. That's Jelly Belly® jelly beans.